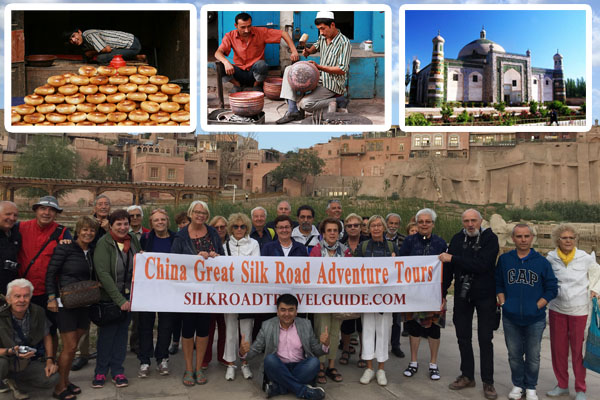 Explore Kashgar City
Meals:B,L,D
Activities: Visit Grand mosque, Apak Hoja tomb (which is also called Fragrant Concubine Tomb), Old city walking tours, livestock market and Sunday market
Explore the rich, endless culture of the Uighurs in Kashgar. First visit livestock market which happens on every Sunday and people bring their horses, sheep, goats, camels,cows,bulls,yaks and donkeys to the market for sale. It provides a great opportunity to take photos of the faces of local people, study traditional local market culture, test-drive a donkey or horse or even make its shoes. Like opening a window, today is a real glimpse into a time lost in the annals of the Silk Road's past and an opportunity not to be missed.
Later move on to Sunday market main Bazaar which is considered one of the largest market in Central Asia. From fluffy sheepskin hats to rugged camel-hide boots, not to mention beads, buttons and buckets of locals. Everything – including plenty of kitchen sinks – is for sale at this fairytale bazaar. It is the best chance to practice your bargaining skills.
After lunch spend some time by the Id Kah mosque, the largest mosque in China and marvel at the intricate architecture of Kashgar's historic Apak Hoja Tomb which is also known as Fragrant concubine tomb).
We'll also spend time by wandering around the interesting zigzagged endless streets and
ancient historical parts

filled
with local atmosphere in the Old City ; Stop at a century-old tea house for a short break and taste local medicinal teas such as those containing rose, saffron, honey and many other ingredients.